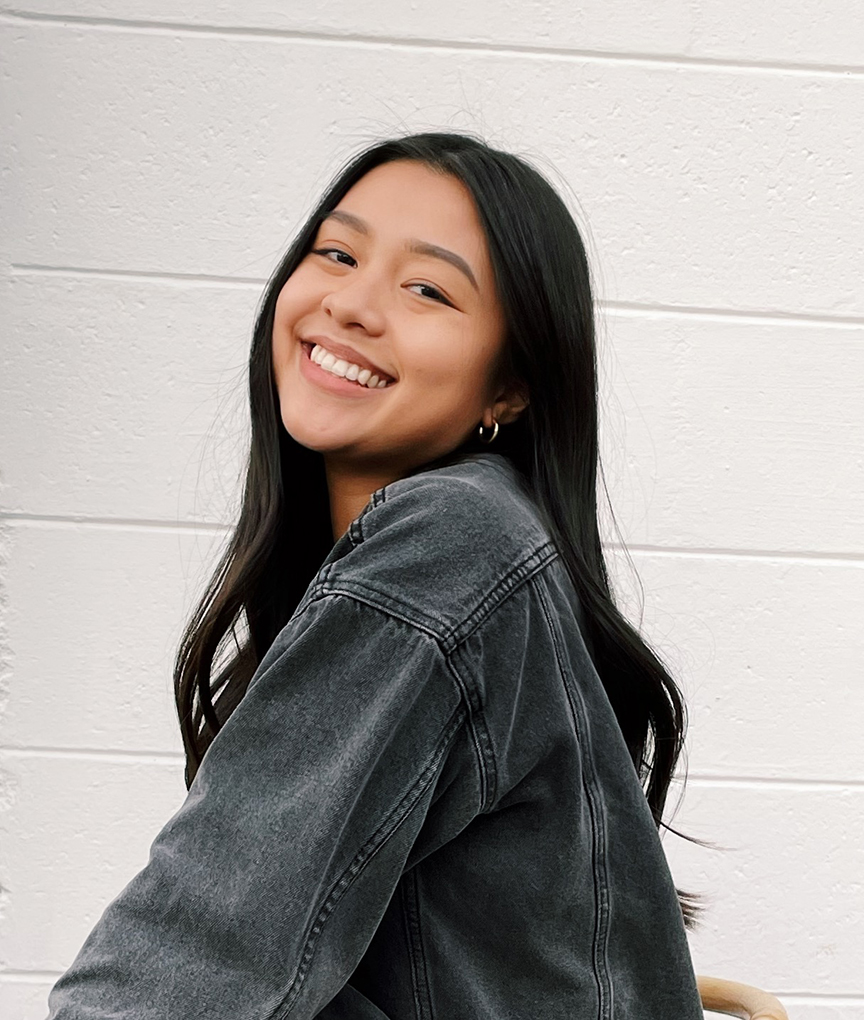 Big Break Foundation
A non-profit organization in the Location-Based Experience industry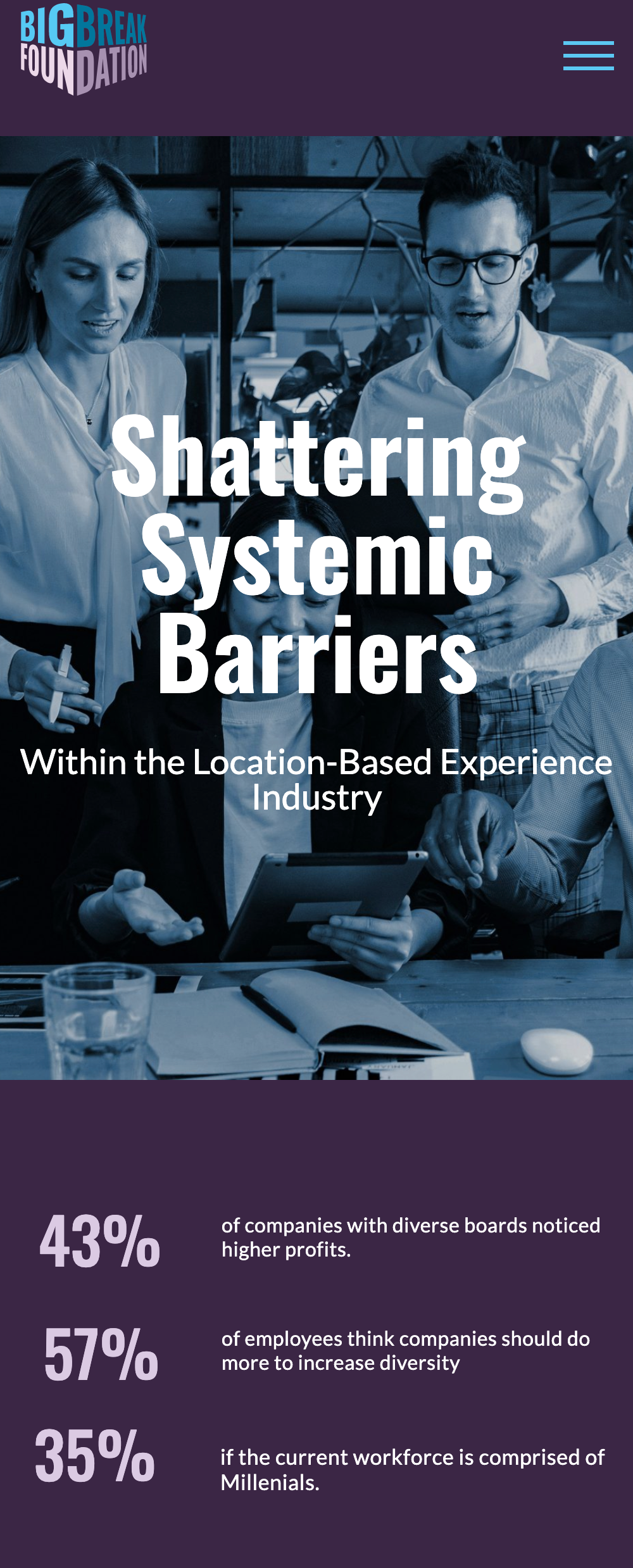 Big Break Foundation's Website Redesign and Rebrand
Big Break Foundation is a non-profit organization Location-Based Experience industry is made up of Amusement Parks, Water Parks, Science Centers, Museums, Zoos, Aquariums, Entertainment Centers, Live Entertainment, continuously growing. Our team was tasked to present rebrand its brand guidelines and redesign its current website.
The goal of Big Break Foundation's rebrand and website redesign was to keep usability and accessibility in mind while also giving the website a more modern look. Creating an easier navigation system and consolidating information was a goal for the team as well.
For this project, AIGA Orlando teamed up with Ad2 Orlando to tackle this rebrand. On my team, I worked closely with the design team and the strategic designer of Ad2 Orlando to ensure the new rebrand was incorporated perfectly throughout the site while keeping Big Break Foundation's goals of accessibility in mind.
As Web Lead, my responsibilities for this project included applying my UX/UI design skills to improve the information architecture of the website. Provide low to high fidelity wireframes to the team as well as the client. Lastly, the build and implementation of the final approved designs on WordPress.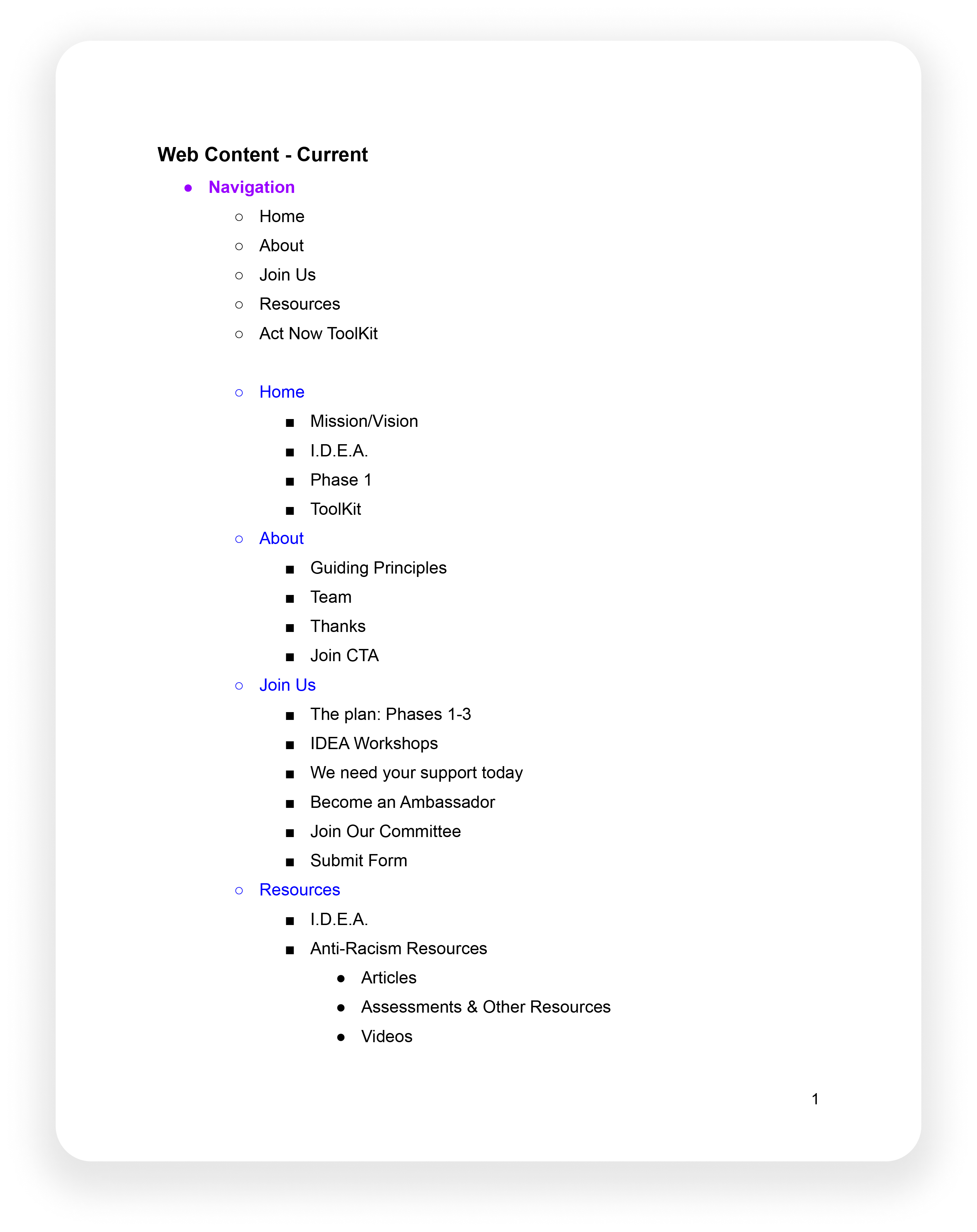 Website Outline
While taking a look at their current information architecture, I made a website outline of their navigation and a proposed website outline to present to the client.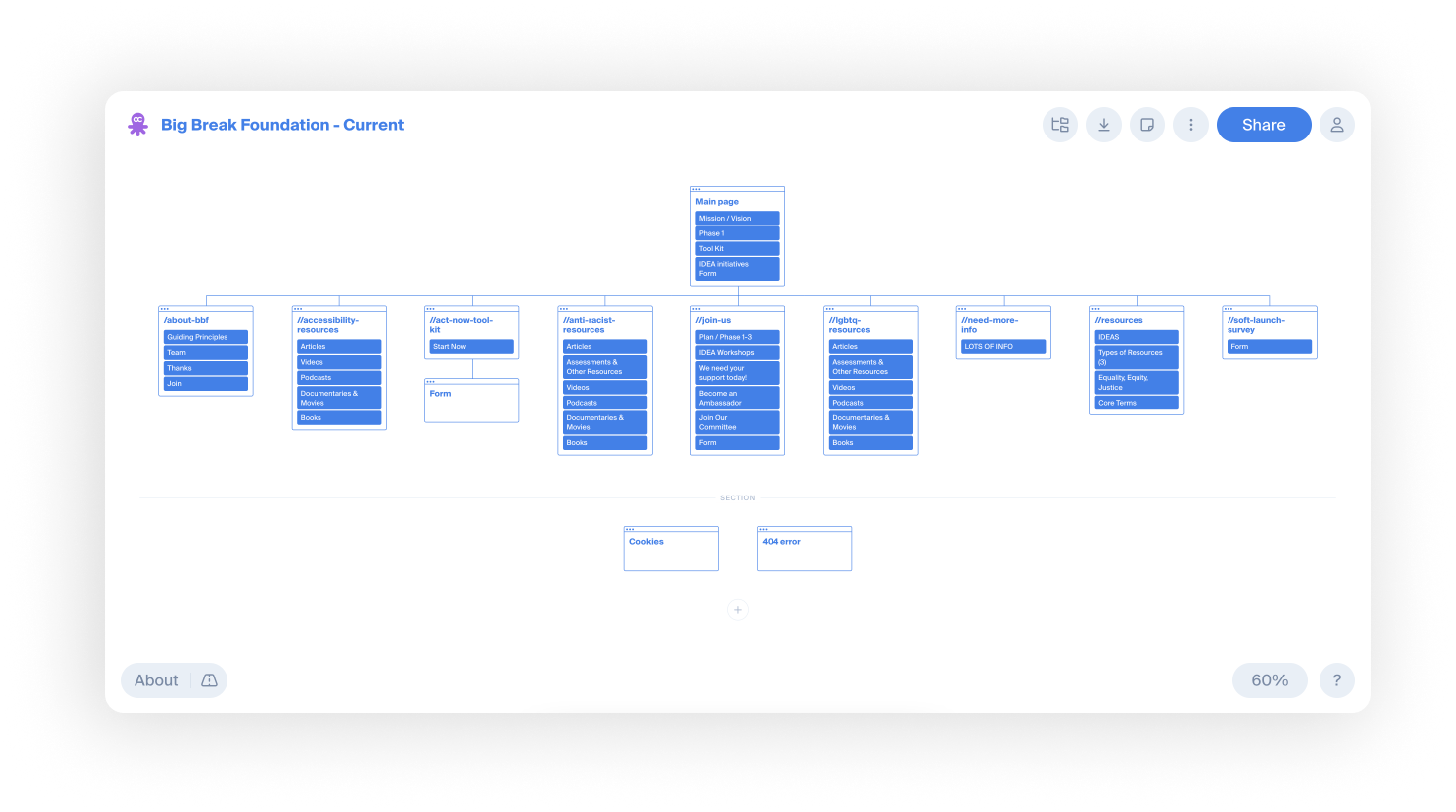 Current Sitemap
We took their current website outline to create the sitemap. We found that their current navigation made it difficult for users to navigate through. The amount of information being presented which is daunting for new users and potential clients.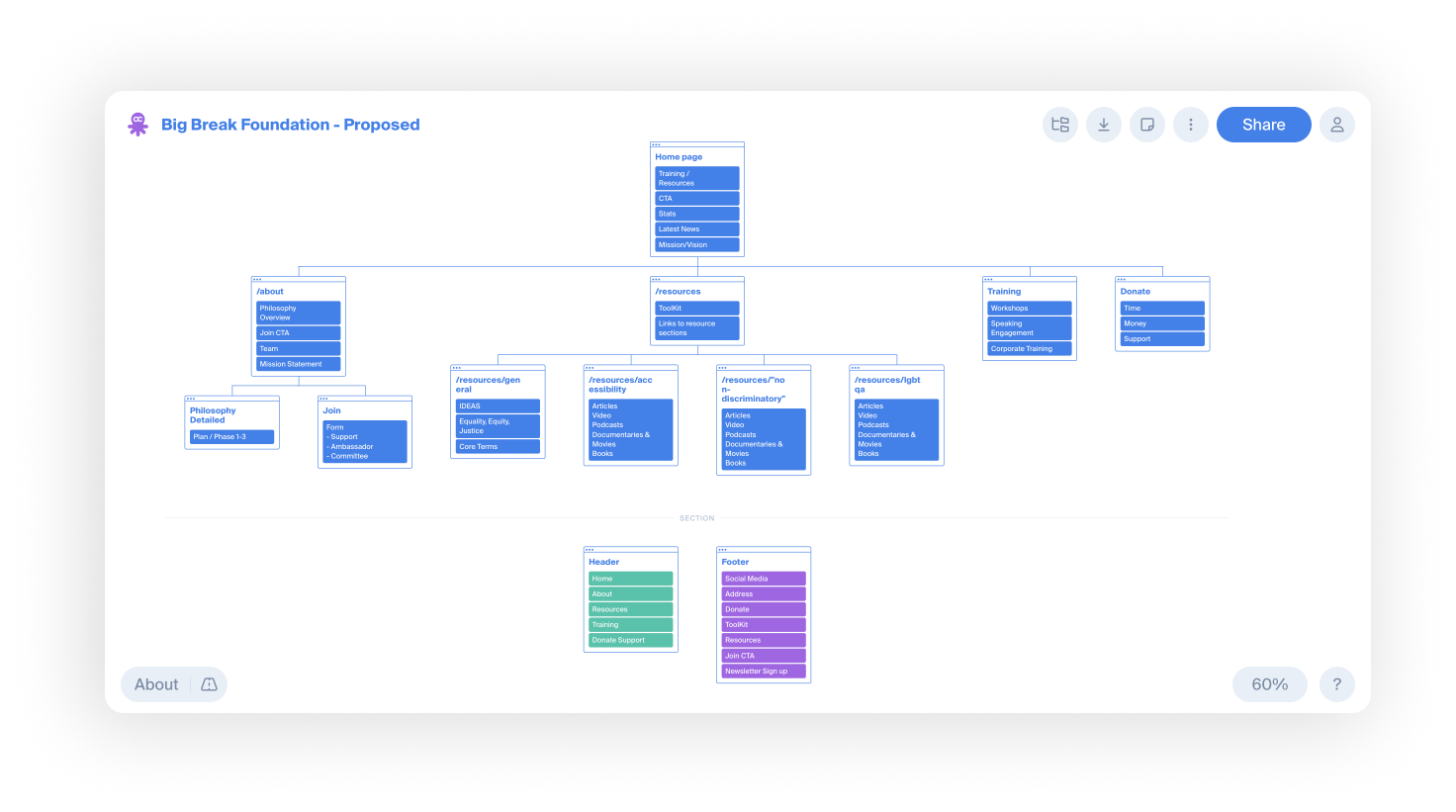 Proposed Sitemap
Using the website outline to analyze the information architecture was helpful in creating the propsed sitemap. Consolidating their content and making sure the correct information is nested within certain pages was essential. With that, we were able to create a new navigation system that is easier to comprehend.

Low fidelity wireframes
At the beginning of my design process, I created wireframes for testing purposes to present to the team and client. This was useful when presenting ideas and what direction we thought was best for the website. Using Figma was beneficial to the team to use as a collaboration tool and testing.

UI Design
Once I tested out all usability mistakes, I started designing the final screens in Figma.
For the overall rebrand, we chose to stick with the previous brand colors but with a slight revamp. Keeping the tone of the brand and the website light, inviting, and fun was very important to the client. We made sure to follow accessibility guidelines for color-contrasting. As well as making sure font types, logos, and CTA buttons are readable. By following the client's brand guidelines, we were able to successfully implement a rebrand without any drastic changes. All of these changes make the site easier for the user to navigate through.

Final Website Deliverable
The Wordpress site is now live! Click below to view Big Break Foundation's rebrand.